Wellness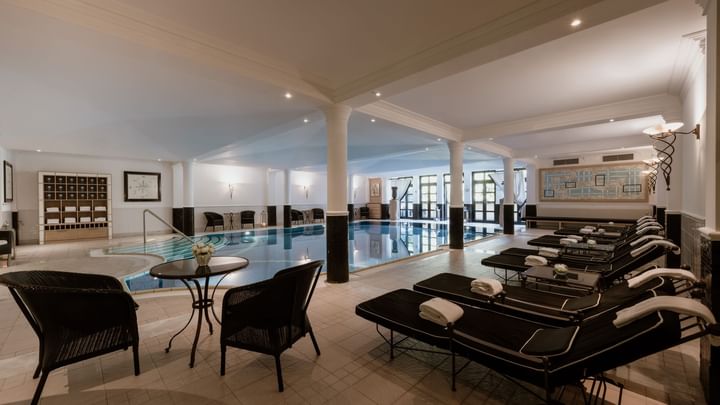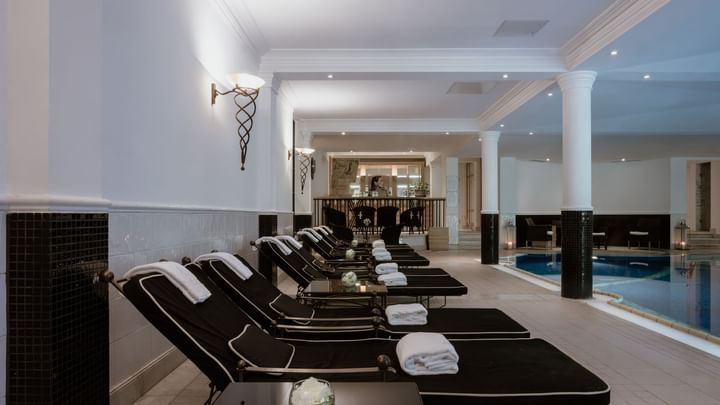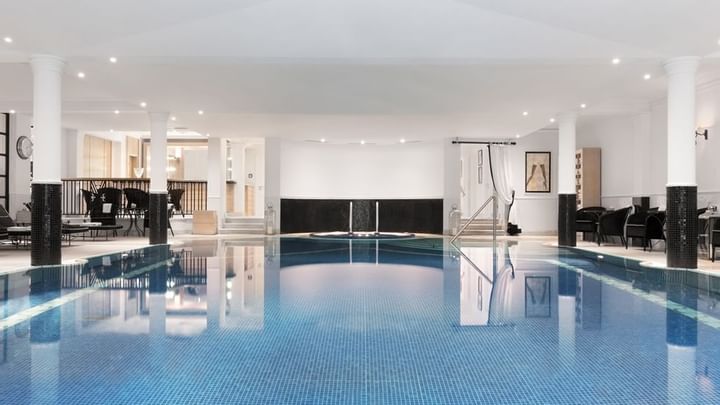 Recharge with a plunge in the spacious heated indoor pool, eliminate toxins in the Finnish sauna, and indulge with a restoring massage in the comfort of a private treatment room. Additional amenities include a steam bath and a gym with cardio and functional training equipment.
Enjoy drinks and snacks served throughout the day in the spa lounge or step out to the lavish garden. Relax on the lounge chairs while letting the tranquil sounds of nature soothe you into a calm, undisturbed state of mind.
Hotel guests enjoy free access to the spa. For non-guests, one-day, one-month, and one-year spa memberships are available. The membership fee includes access to the gym, use of the swimming pool and sauna, along with fresh fruits, tea, and towels.

Wellness Package
Kick start your wellness program with an intensive week of training, support, and advice. We combine physical training with nutritional support and cutting-edge fitness technology to help you get results and begin a healthier way of living. We can also customize this program to your specific needs, blending nutrition, training, and treatments to your requirements.
Leave the business days behind or empower yourself, even more, become dynamic & fit and enjoy our wellness package that includes:
luxurious accommodation
daily special massage 60 min.
daily personal training 60 min. (indoors or outdoors)
wellness and detox menu
Duration: 1-7 days (though can be extended upon your needs).
This offer is subject to availability and upon request.
For detailed information and reservation please call us at +49 30 89 58 40 or send a request to reservations@schlosshotelberlin.com.