Benefit from our luxury hotel services at Schlosshotel Berlin by Patrick Hellmann
When you reserve accommodation at Schlosshotel Berlin by Patrick Hellmann, you'll enjoy a comprehensive array of services to ensure a relaxing stay in Berlin.
Complimentary high-speed Wi-Fi throughout the hotel
Complimentary parking in a monitored lot
Pet-friendly rooms with dog blankets and food bowls
Dog sitting and walking service available upon request
Guest laundry facility and dry cleaning services (surcharge applies)
Downtown transfers
Shopping excursion at Patrick Hellman store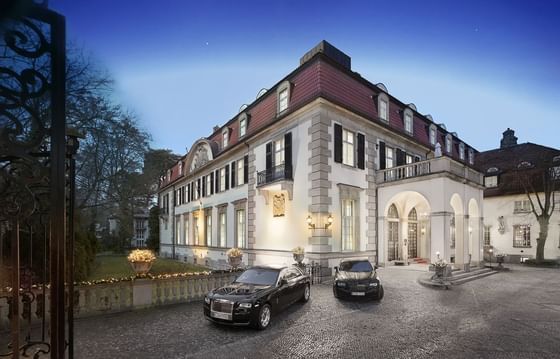 Transfers
Complimentary transfers to and from downtown in a five-kilometre radius
Airport transfer service from Schönefeld Airport EUR 100,00 per way
Transfer service from Berlin main train station (Hauptbahnhof) EUR 50,00 per way
All the above services are offered upon request and are subject to availability.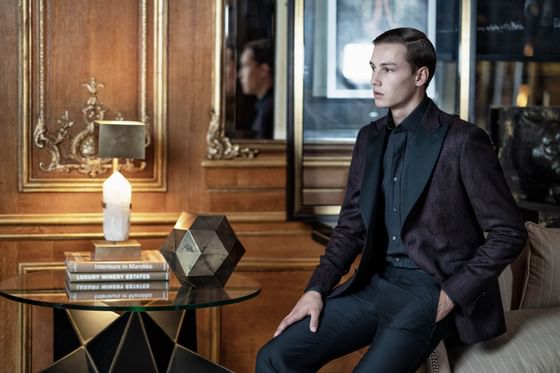 Patrick Hellman Store excursion
Schlosshotel Berlin by Patrick Hellmann offers services specially designed for shoppers. The hotel can arrange for transportation and a personal shopper to accompany guests who wish to explore our Patrick Hellmann store and the upscale boutiques of the Kurfürstendamm.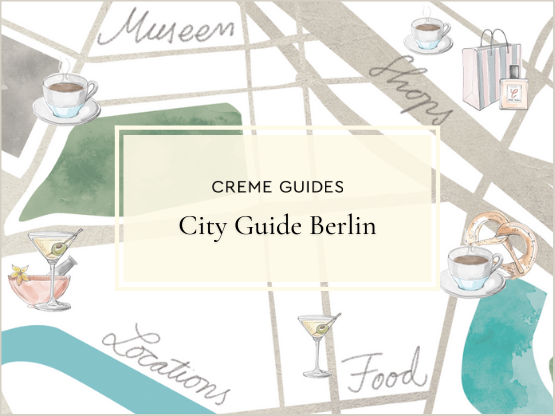 City Guide
Discover the pulsating capital from its most beautiful side. Our partner Creme Guides always recommends the most mysterious places, the best restaurants, the hottest galleries and much more. Experience the real Berlin.