Deluxe Sunday Brunch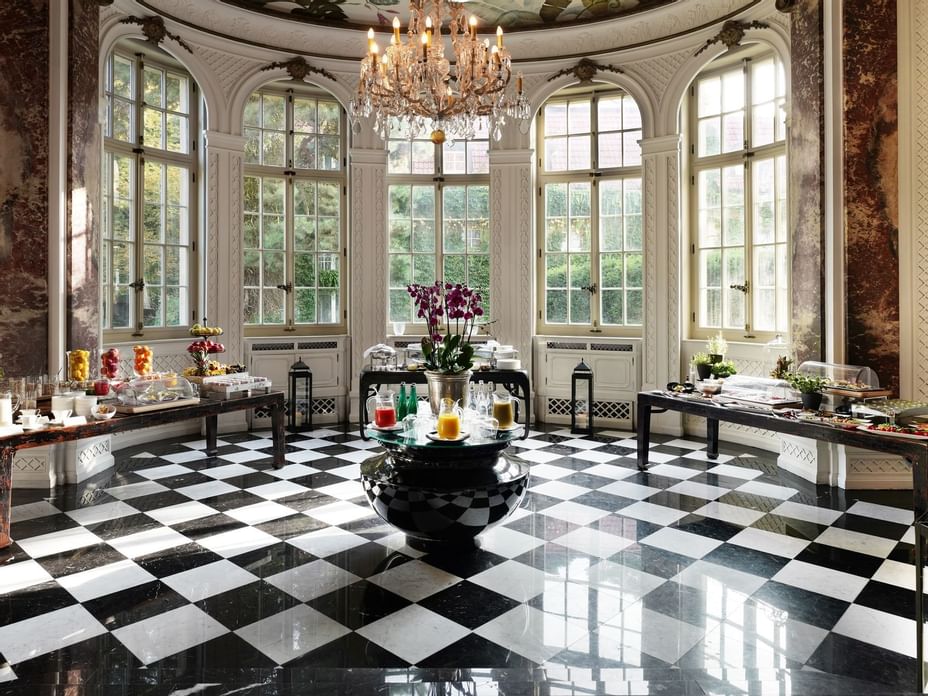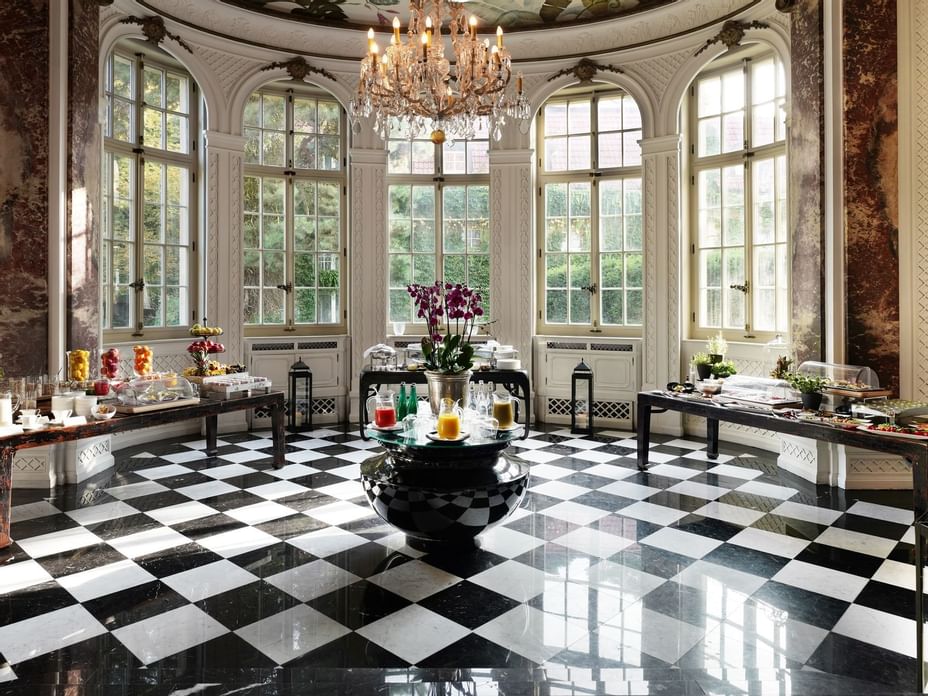 On the second Sunday of the month, we spoil you from 12:00 p.m. to 3:00 p.m. with our extensive Sunday brunch buffet and small, served delicacies from our kitchen.
For a relaxed start to the Sunday, not only for late risers, there are traditional breakfast classics and other delicacies such as the finest cheese and the best ham, crunchy salads, special meat and fish specialties (cold and warm) including Imperial caviar and a sweet selection of desserts on the menu.
A glass of champagne to start with is already included in the price. There is also a drinks station for unlimited enjoyment of Bellinis, Rossinis and Mimosas.
Limited capacity! To ensure the desired exclusivity, our Sunday brunch is limited to 50 seats.
EUR 129.00 per person (children: up to 5 years free of charge, 6-13 years EUR 65.00).
We are looking forward to your reservation.
Contact and reservation:
T. +49 (0) 30 - 895 84 - 0 or - 745
E. restaurant@schlosshotelberlin.com
Brahmsstraße 10, Berlin 14193